Luxury Yoga & De-Stress Weekend Retreat at Exclusive Yorkshire Spa
17th - 19th January 2020 AT RUDDING PARK SPA IN HARROGATE
Spend a weekend in Harrogate's most exclusive hotel and leave feeling relaxed, renewed and deeply rested. Learn to de-stress through nurturing Yoga practices, meditation & nourishing food to help bring balance and energy back in your life. Enjoy the new luxury spa at this award winning hotel and completely relax and restore your sense of self.
This is an exclusive opportunity for you to learn how to unwind, de-stress and learn to eat well, alongside Lara Darby, an experienced and knowledgeable Yoga teacher with a clear focus on living a positive, healthy, balanced lifestyle.
On this retreat, you can enjoy beautiful Rudding Park in Harrogate and experience a weekend unwinding, rebalancing and de-stressing through yoga, meditation, deep relaxation and healthy food.
This nurturing and high quality retreat is the chance to make some positive changes to your overall wellbeing and stress levels, to allow for greater health and renewal. Develop greater inner and outer strength through Restorative and Vinyasa flow based yoga with Lara, mixed with a deeply relaxing gong bath, delicious local food, spa treatments and stunning surroundings.
Experience the chance to stop and reflect on how to make positive change through self-care and creating space for ourselves to rebalance our body and mind.
Client Testimonial from Julia: "Just to say a massive thank you. I can't tell you how much I enjoyed the weekend. Having never done yoga I was a little apprehensive about it. You facilitated the whole time in such a way I felt comfortable and never felt out of my depth.
Obviously the surroundings were wonderful but you made this weekend unique. Your thoughtful welcome gift, your kind warm energy shone through. I shall definitely be at your next one and I feel you will be part of my yoga journey for a very long time
Thankyou so so much"
Ready to book?
The important details
WHEN IS THE RETREAT?
17-19th January 2020
WHERE IS IT?
Rudding Lane, Follifoot, Harrogate HG3 1JH, United Kingdom
WHAT'S THE INVESTMENT?
January 2020 Early Bird Rates:
Twin Bed Room in Ribston Wing - £628 (per person)

Single Occupancy in Ribston Wing - £760 (per person)

Luxury Twin Bed Room in Follifoot Wing - £696 (per person)

Luxury Single Occupancy in Follifoot Wing - £960 (per person)
YOUR RETREAT INVESTMENT INCLUDES:
Only 12 spaces to allow for personal attention and time for you to explore your practice

2 Morning Meditations on the Spa Roof Top to start the day in a calm & focused way

4 In-depth Yoga Sessions over 3 days including Restorative Yoga, Yin Yoga & Core-Strength Vinyasa Flow.

Gong Bath Sound Therapy Workshop

Nutrition & Positive Eating Workshop

Luxury Pamper Goody-bag

Two nights based on two people sharing a Ribston Room, Single room options available (Follifoot Rooms can also be booked for an additional cost)

Inclusive of one 50 minute spa treatment per person (additional treatments can be booked in advance at an additional cost)

A delicious breakfast each morning at Horto or Clocktower and two evening dinners at Clocktower Bar & Grill.

Use of the indoor swimming pool, juniper sauna, bucket shower and Roof Top Spa and Garden, Wi-Fi, complimentary use of the mini gym.Fluffy dressing gowns, towels, flip-flops, complimentary luxury Molton Brown toiletries in your room
WHO IS THIS WEEKEND FOR?
Are you in need of a major de-stress because day to day life can be overwhelming & exhausting?

Are you making bad food choices due to lack of time & energy?

Do you feel burnt out, tired but wired, generally exhausted and running on empty with no idea how to balance things out?

Are you a weekend warrior, mostly sedentary and only working out when time allows, which leaves you feeling sluggish and run down?

Are you permanently anxious and in need of finding some balance in your life?

Need some time to pamper yourself, as you have been too busy looking after everyone else in your life?

Feel like learning about self-care and how to nurture your system?

Would like to learn about journalling & self-exploration to promote your general well-being for the future?
The Hotel
A privately owned contemporary luxury hotel, Rudding Park has 90 bedrooms, a spa, two restaurants and a kitchen garden, private cinema, two golf courses and conference and events space. Set in 300 acres of landscaped gardens and woodland, Rudding Park is one of the most beautiful Harrogate hotels. This retreat is a unique opportunity to spend quality restorative time in a modern yet traditional luxury hotel providing you with every level of comfort to ensure you have the more restorative and rejuvenating stay.
Sunday Times Best UK Spa Hotel 2017

Only UK Hotel in TripAdvisor 2017 Hall of Fame for Hotels

Best Hotel Rooms in UK, Trivago 2017

A decade in the Top 3 Best Hotels in the UK, TripAdvisor 2016
Best Golf Hotel, LateRooms.com 2017
7th in the Caterer's Best Places to Work in Hospitality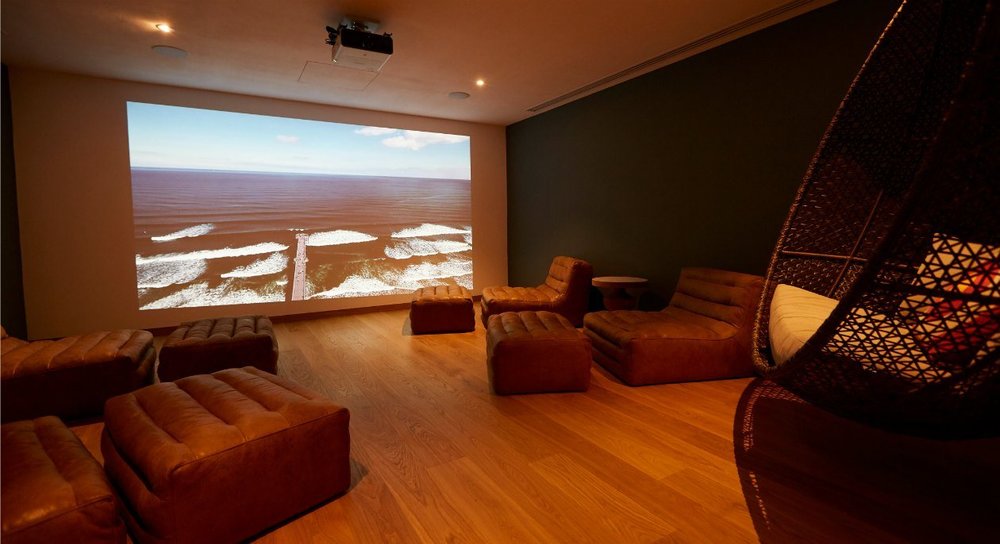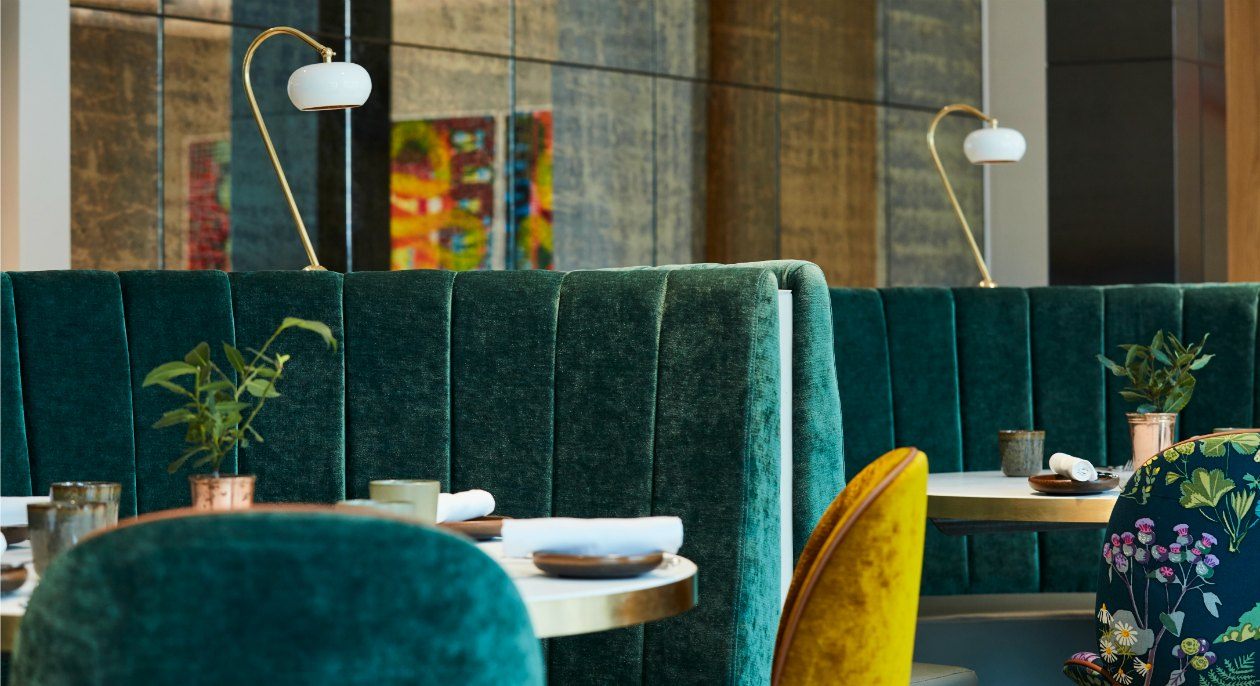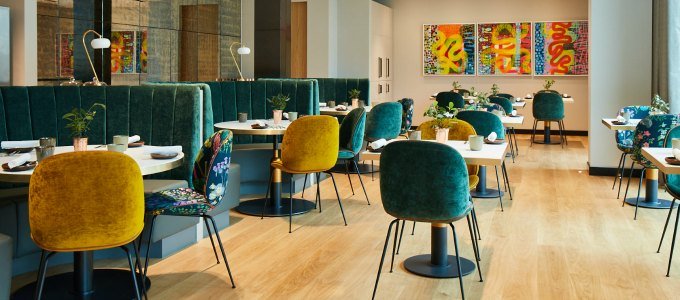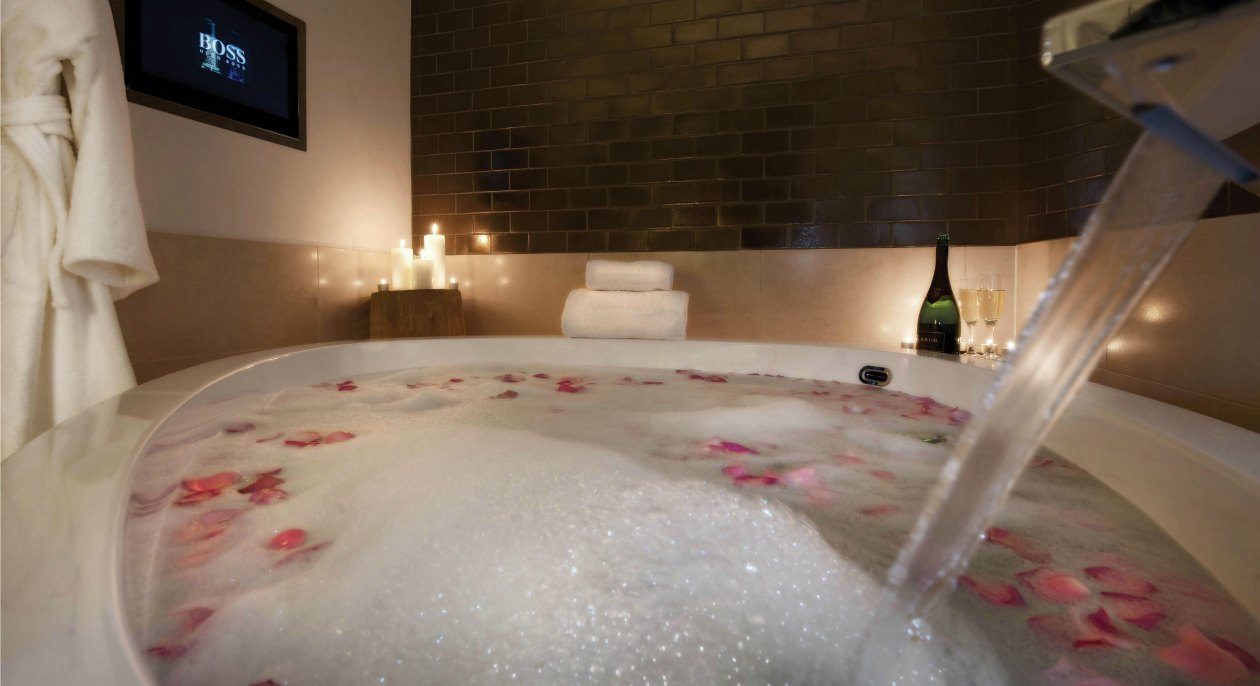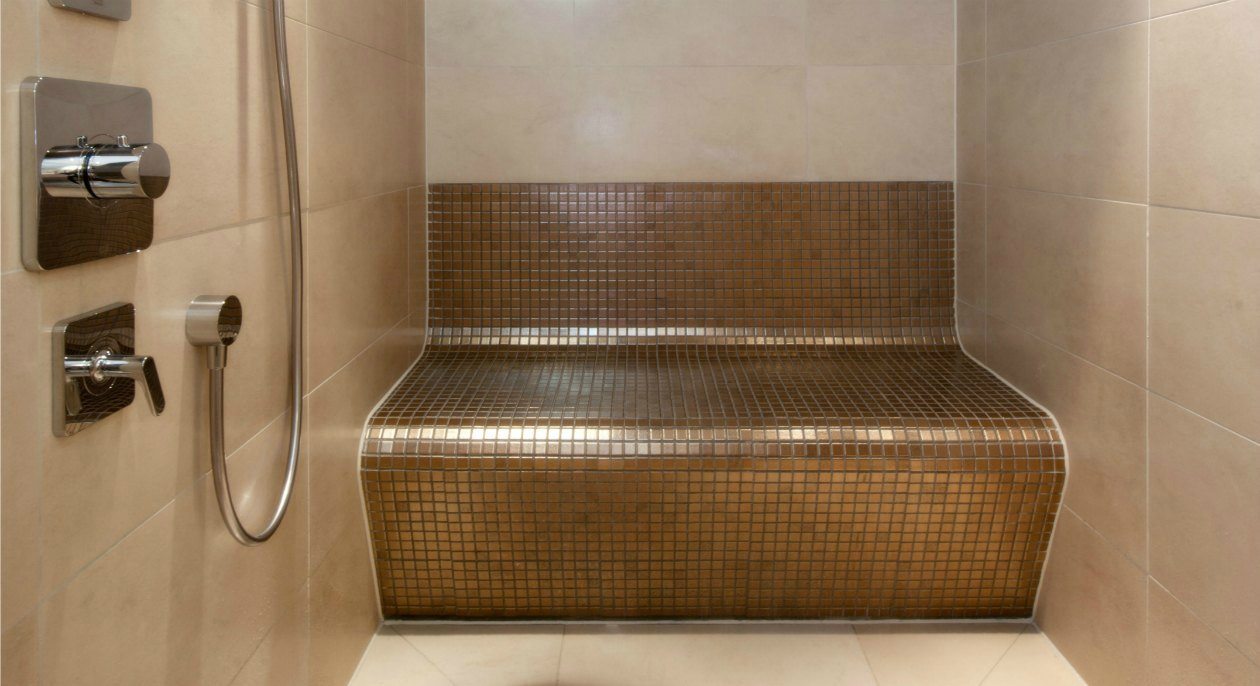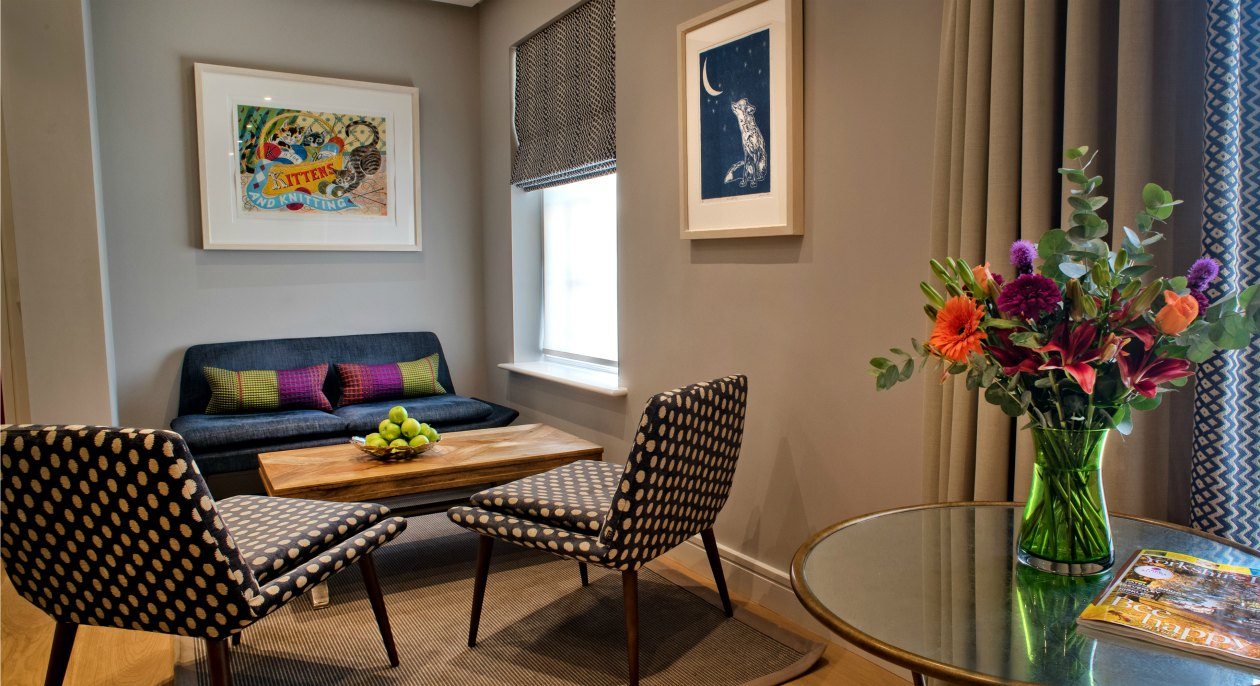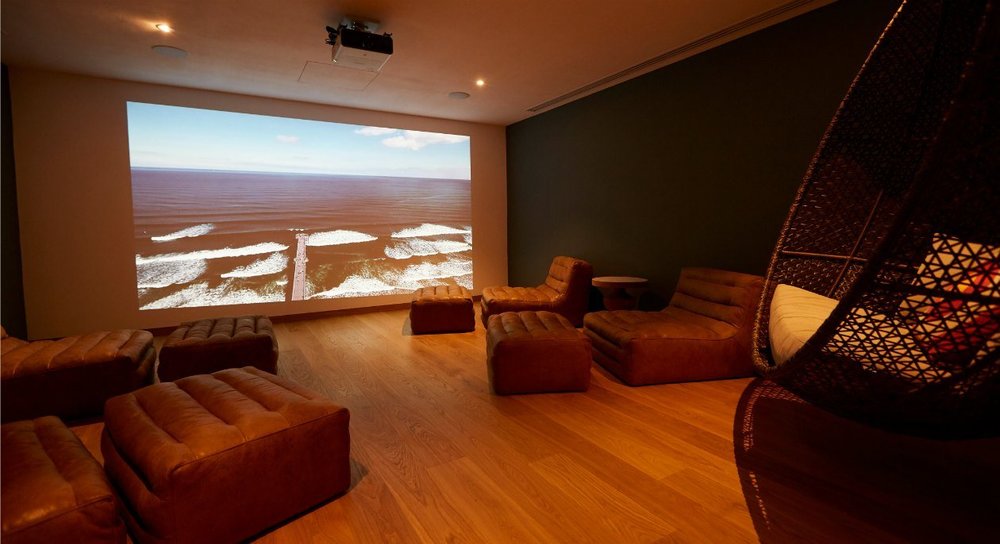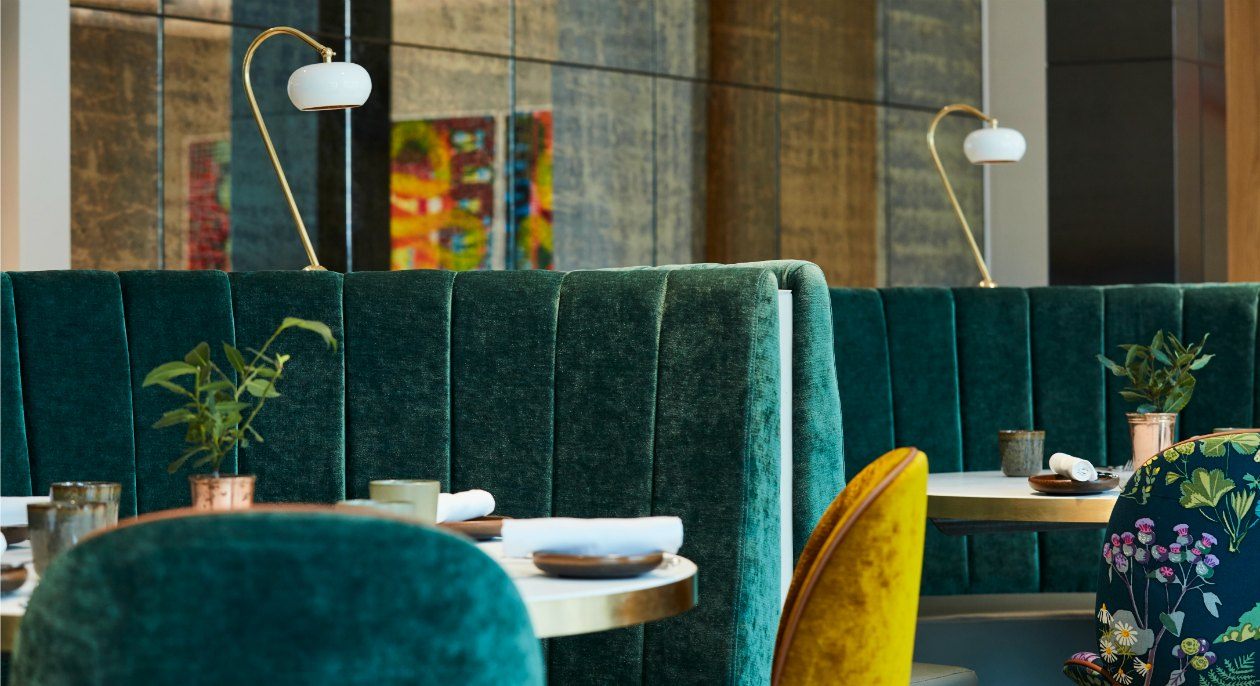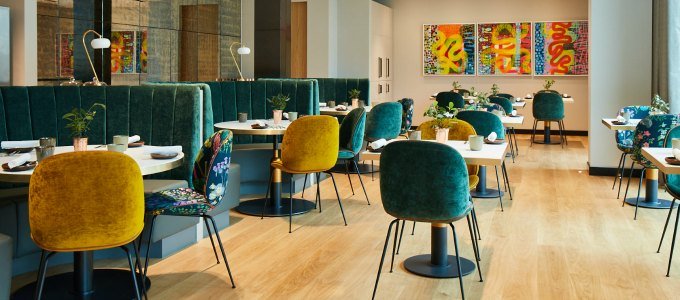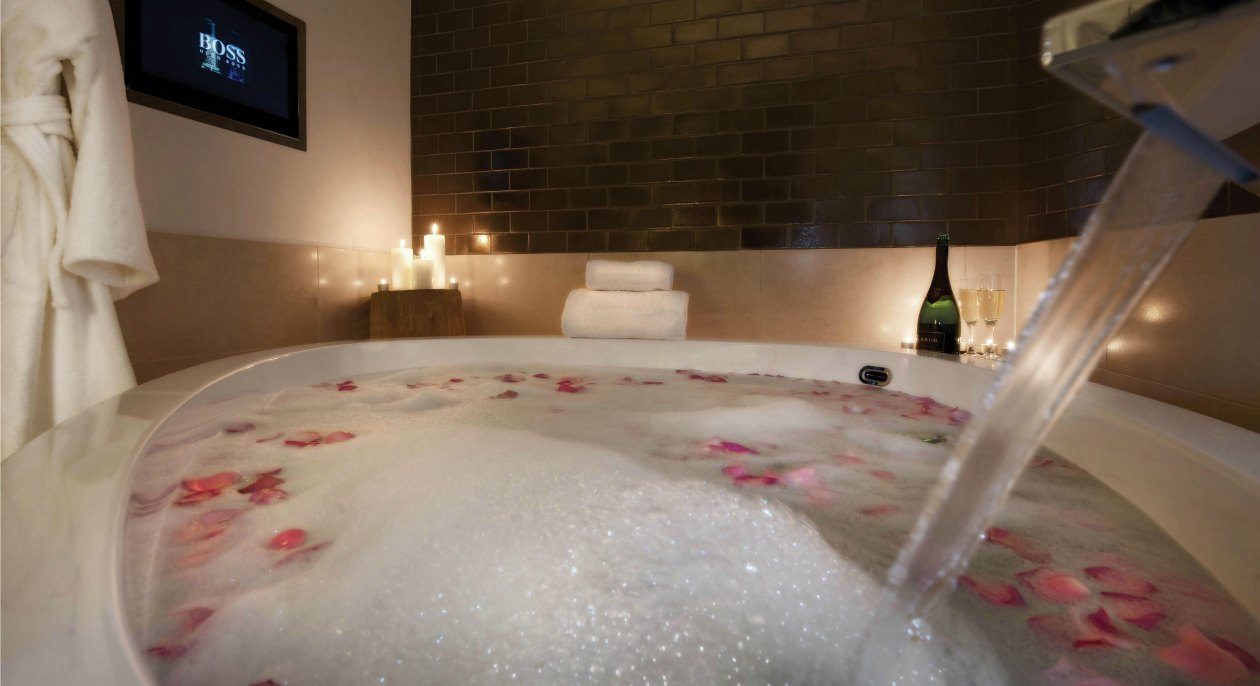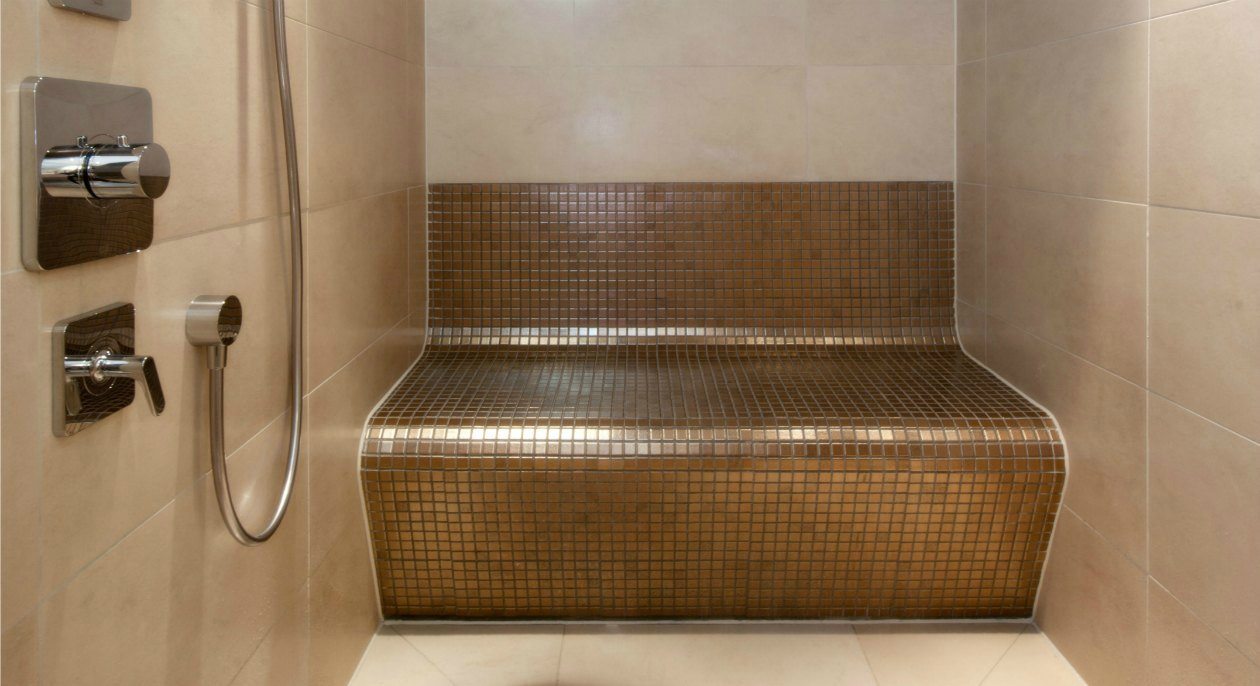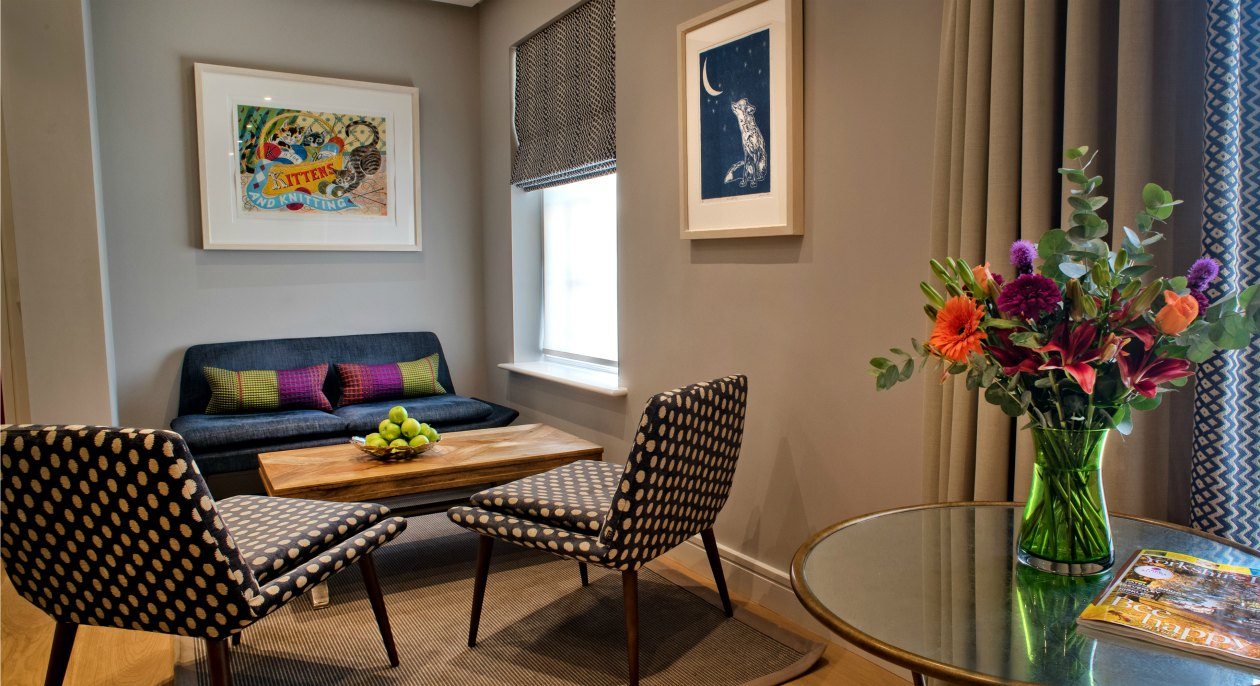 RIBSTON WING
King size bed or twin beds, 26m². (Twin beds will be provided for shared accommodation) Ribston Wing rooms are traditional and retain the style of the hotel with luxury fabrics.
The en-suite bathroom has a bath with an overhead shower and Molton Brown toiletries.
Features: 32" flat screen TV, Free wi-fi, media hub, Air-conditioning, desk.
FOLLIFOOT WING
Super king size bed or twin beds, 36m² (Twin beds will be provided for shared accommodation)
Features: 40" flat screen TV, Free wi-fi, media hub, Air-conditioning, Bathroom underfloor heating,
Roll top bath, Molton Brown toiletries.
Modern and bright, the rooms feature bespoke furniture and contemporary art. Some rooms have access onto a private terrace or balcony overlooking the gardens.
#1 MEDITATION
Enjoy two morning meditation sessions that will help you feel grounded and clear – A 30 minute seated morning practice either on the Spa roof top or in the studio, will allow you to start the day in a focused and calm state. These will be perfect for beginners and experienced meditators alike.
Meditation is a powerful form of relaxation to help reduce stress and anxiety. According to neuroscientists your brain reshapes itself as you continue to meditate, even though you're not aware of it. Mindfulness meditation activates the "rest and digest" part of our nervous system which helps with stress management. This is a powerful practice for both beginners and those more experienced, leaving you with clarity and peace of mind for the day ahead.
#2: YOGA
Dive into four in-depth Yoga sessions with Lara Darby, exploring various types of Yoga, to encourage a sense of restoration and renewal of energy levels. Lara is an experienced, knowledgeable and passionate Yoga Teacher with a detailed knowledge of stress-management and how to restore a burnt-out system.
By the end of the weekend you will have learnt how to listen to your body and what it needs to restore the balance to feeling rejuvenated and vibrant. Throughout the weekend Lara will use the power of Do-Terra organic essential oils to aid the body to relax and renew.
Types of Yoga We'll Be Engaging in:
Restorative Yoga
Yoga Nidra
Core-Strength Vinyasa Yoga
Yin-Yoga
#3: GONG SOUND BATH
Experience an immersive sound therapy experience. Gong baths are deeply relaxing; they also allow your body to heal itself on a physical, emotional, mental and spiritual level. The resonance and vibration caused by gongs can cut through your analytical mind and mind chatter, enabling your intuitive and creative side to flourish. When the mind is still, repair on a cellular level allow deep healing to take place. Answers to long held questions can be answered whilst in this meditative state as our consciousness is raised. In the safe hands of expert Craig from Soulshine Life, he will use Chau (Earth) and Feng (Wind) Gongs - the chau is used for more grounding energy and the wind for more expansive and energising vibrations. Craig also use Himalayan & Crystal Bowls which will you leave in a deeply relaxed state of mind for a peaceful nights sleep.
#4: NUTRITION WORKSHOP
Are you ready to reach your optimal health? In this workshop in a cosy private room in the spa, with Naama a Health Coach.
How often do you find yourself worrying about your health, frustrated about the extra weight you can't seem to get rid of, feeling uninspired to cook for yourself or to start exercising again, feeling bloated, moody and tired? If it sounds familiar this workshop is for you!
Why is it that even though most of the times we do know what we should be doing to reach our optimal health we still seem to fall behind?
Join us for an action driven workshop to define your health goals, learn more about what is it that might be standing in your way (and how to remove those blocks), and learn 7 essential tools for setting the right foundation to achieve your wellbeing goals. Are ready to reach your VIBRANT, RADIANT, BEST state of health?!
#5: LUXURY PAMPER GOODYBAG
An exclusive luxury gift bag personally created by Lara to help with your de-stress experience. Contains all the things to help you get the most from the retreat and to take home with you, to remind yourself to continue your self-care practice for the future. Think natural Spa products, journals, cashmere, essential oils...and more!
#6: SPA SERVICES
Enjoy a personalised 50 minute treatment where you can use the Mind & Sense Zones to completely unwind and explore your senses whilst totally letting go of the everyday. The Spa uses natural products such as Carita, Elemental Herbology and Ila range which focus on the natural, elemental and ethical aspect of beauty and also offer Jennifer Young treatments for those living with and beyond cancer. Sooth your tired body and mind in the mineral rich local, natural waters, whilst taking in the beautiful countryside from the Roof Top Spa.
Take your choice from the following Elemental Herbology options:
Radiance Facial
Vitality Body Ritual
Relax Foot and Head Heaven
Mother to Be
Jessica Geleration Hands or Feet
Restore Manicure/Pedicure
Gentlemen & Hand or Foot Maintenance
Jennifer Young Blissful Facial
Jennifer Young Gentle Manicure/Pedicure
*Additional treatments can also be added from this selection, or alternative treatments from the full treatment menu are available at a supplementary charge.
#7: DELICIOUS & HEALTHY FOOD
Both Horto and Clocktower restaurants serve modern British food taking inspiration from local producers, products and suppliers within a 75 mile radius. Rudding Park Kitchen Garden grows over 100 different herbs, salads, edible flowers and fruits, including uncommon heritage varieties, which allow the chefs use to create dishes packed full of flavour.
Each morning enjoy a delicious & nutritious breakfast from the Horto Spa or Clocktower restaurant. Choose from healthy options, with artisan coffee & tea including local sourced Yorkshire produce, where the highly-trained staff can personally cater for all your dietary requirements.
Dinner on Friday night will be located in the private dining room at the beautiful Clocktower Bar & Grill, where you can get to know your new retreat friends and share a delicious 3 course vegetarian meal created by Rudding Park chefs.
Saturday evening dinner will be held in the Clocktower Bar & Grill where you can choose whether to dine as a group or as individuals for some extra quiet time. You will also be able to choose from a bespoke vegetarian menu.
Lunches are available to purchase at either Horto Cafe or Clocktower Bar & Grill.
Juices, Smoothies & drinks are available at an additional cost throughout your stay
Have some questions?
You might still have a few questions about the retreat. Don't worry, you are not alone. So we've compiled some frequently asked questions to share with you. If we've missed your question then please contact Lara Darby at lara@laradarby.com or call 07979243814
+ DO I NEED TO PAY IN FULL ON BOOKING?
A 50% deposit is required on booking and the balance is payable 3 weeks prior to the event.
+ HOW MANY PEOPLE ARE ON THE RETREAT?
We have a limit of 12 people in the new studio to allow for maximum comfort and focus on you.
+ CAN I UPGRADE MY ROOM?
Yes, you can upgrade to the Follifoot Rooms on booking however this depends on availability at the time.
+ I AM HAPPY TO SHARE A TWIN BEDDED ROOM, WILL THIS BE ALLOCATED BEFOREHAND?
Yes, I will organise for you to share with another person on the retreat.
+ I HAVE DIETARY REQUIREMENTS, IS THIS OK?
Yes, the chefs at Rudding Park are experienced at accomodating for all types of allergies & dietary requirements. Please notify me in advance.
+ DO I NEED MY OWN YOGA MAT?
We provide all yoga equipment, but feel free to bring your own mat or props if you prefer.
+ WHAT DO I NEED TO BRING?
Yoga retreats are a change to de-clutter the mind so pack as light as possible.
Loose comfortable clothing for yoga practice
Warm jumper
Coat and sensible shoes for outside meditations
Your favourite blanket or scarf for relaxation (optional)
Swimwear for the spa
Shoes for walking in the grounds
Water bottle
Toiletries
Yoga Mat/Props if you prefer to use your own
Notebook & pen to jot down thoughts and ideas
+ DOES IT MATTER THAT I DON'T HAVE MUCH EXPERIENCE IN YOGA AND MEDIATION?
No, there will be mixed levels on the retreat, from beginners to advanced and all will be catered for to ensure maximum satisfaction from the sessions.
+ IS THERE ANYTHING NOT INCLUDED IN THE RETREAT?
Any extras such as additional treatments, mini-bar, drinks, alcohol and lunch are not included in the package. Herbal teas in the workshops are included.
+ HOW CAN I GET TO AND FROM THE RETREAT ON PUBLIC TRANSPORT?
All directions can be found at the hotel website and they can organise taxis from the station: www.ruddingpark.co.uk
+ WHAT TIME DOES THE RETREAT START & FINISH?
The retreat starts with a welcome meeting & yoga session at 5.30pm. (check-in from 3pm). It concludes at 1pm on Sunday 14th January 2018. If you wish to use the Spa in the afternoon an additional payment will be required to the hotel.
+ CAN I ARRIVE LATE ON FRIDAY?
Yes, I can accomodate you. Welome meeting is at 5.30pm however, let me know what time you will arrive and I will liaise with the hotel. If you plan to arrive after 8pm please contact the hotel directly.
+ DO I HAVE TO DO ALL THE ACTIVITIES?
No, feel free to do as much or as little as you need. It is your personal time to choose what your body needs.
+ CANCELLATION POLICY
The deposit is non-refundable and full payment is required 3 weeks in advance of the retreat. If you cannot attend for some reason and can find another person to attend in your place, that is fine.